Happy Thanksgiving!
A couple of great ideas for what to do on Thanksgiving
Thanksgiving is upon us. It's an important holiday in America, but outside of the US, many people don't know what it is or understand its meaning. As an international student in the USA you have a great opportunity to take part in Thanksgiving and really get to understand traditional American culture. Here are a couple of great ideas for what to do on Thanksgiving.
1. Look for an event
If you haven't been invited to any Thanksgiving events, there will more than likely be a Thanksgiving event for international students organised on your campus. Look for flyers and posters about it or visit the international office to find out more. If you can't find any, don't worry there are plenty of things you can do on your own or you can attend with a friend.
2. Watch parades
Watch one of the Thanksgiving parades. The Macy's Thanksgiving Day Parade is the most popular and it usually ends with the appearance of Santa Claus.
3. Watch some football
Watch some football, the NFL puts on an amazing show for Thanksgiving. If you don't feel like watching it alone you can go to a bar where you can enjoy the buzz and excitement with all the other sports fans.
4. Helping others
Helping those in need is a great way to celebrate this holiday. After all it's the day to be thankful and what better way to show how much you appreciate what you have than to give others something they need. For instance you can volunteer in a soup kitchen in your area or you can ask the local hospital if they need people to spend some time with the sick children. Giving to others can be a really rewarding experience.
5. Cook a Thanksgiving dish or dinner
If have the time you can cook something traditional and simple like Mashed Potatoes or Apple Pie. There are recipes all over the Internet, so you can easily find one and give it a try.
If you're feeling really adventurous you could try cooking Thanksgiving dinner for your friends or even better, try cooking it with them. Cooking Thanksgiving dinner is a challenge that even some of the best chefs don't attempt, but no matter how the food turns out, you'll have so much fun spending time cooking it with your friends.
6. Watch the Turkey Pardon
The official "pardoning" of a turkey takes place at the White House and it involves the President of the United States. Yep, you heard right. It sounds weird, but it's a great tradition that happens every year (as well as being just a little bit funny!) Ask one of your American friends to tell you the story, or check out this awesome video of President Obama pardoning the turkey in 2012.
7. Prepare for Black Friday
Don't forget for the day after Thanksgiving, known as Black Friday, is the start of the holiday shopping season. Every year, people crowd in front of the stores waiting for them to open so they can get in early and get the best deals in the Black Friday sales. So if you have something expensive you've wanted to buy for a long time, the Black Friday sales are your chance to get it at a massive discount.
8. Eat, Eat and Eat
The best part of course – try all kinds of Thanksgiving treats! You can buy all kinds of delicious stuff for Thanksgiving. Some of the more traditional stuff to try is: turkey, stuffing, mashed potatoes, cranberry and pumpkin pie. Are you drooling yet?
9. Be thankful
The essence of the holiday – to be thankful. Don't forget to call your folks or someone you feel lucky to have in your life. Tell them how thankful you are for the support and love they give you.
Have a Great Holiday everyone! Enjoy your Thanksgiving Day to the fullest!
Did you like this article? So why don't you share it then?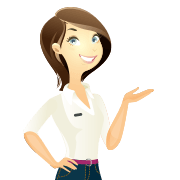 Hey I'm Stacy! I'm dealing with US taxes and can't wait to help you prepare your tax return! I've been working with taxes for like forever, so you can totally trust my expertise. Sprintax can make things much easier for you. Check out my blog posts and feel free to ask me any questions.