Happy New Sprintax
Introducing the marvellous redesign and great new features
At Sprintax, we are always looking for new ways to make the tax filing experience faster, better, more efficient and comprehensive. Since Sprintax launched in 2013, it has been used by hundreds and thousands of international students to prepare their Federal and State tax returns. In the Sprintax team, we're very proud of this – but we also know that the world in which Sprintax is changes every day. So it's time for a new look for Sprintax.
A newer, simpler and more modern design
We've revamped the entire Homepage experience with a new look and feel to make it easier for you to navigate and access different sections of the website.  This simple and clean design helps you easily find the information that matters most to you.
It's not just about good looks
Whether you're a student or a Higher Education Institute, now you can easily access the relevant page that holds the information you need. We have also added an extended FAQ section, where we publish comprehensive answers of the most common questions. If the answer you are looking for is not there, the online customer help is just one click away.
We looooove rewarding our customers
We are happy to introduce the Sprintax Tell-a-Friend program. This scheme is designed for customers who want to help their friends with their tax return preparation and receive exciting rewards for it. Keep an eye out for more details to come on the Sprintax website.
This is just the beginning of many more exciting, new features we plan to bring to Sprintax and offer more functionality this year.
We will keep working hard to make self-tax return preparation even easier and faster for our customers.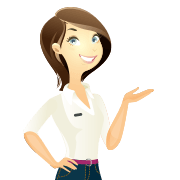 Hey I'm Stacy! I'm dealing with US taxes and can't wait to help you prepare your tax return! I've been working with taxes for like forever, so you can totally trust my expertise. Sprintax can make things much easier for you. Check out my blog posts and feel free to ask me any questions.