Happy Birthday America!
John Adams once wrote: Fourth of July "…ought to be celebrated by pomp and parade, with shows, games, sports, guns, bells, bonfires, and illuminations from one end of this continent to the other…" and that is exactly what all Americans do, wherever you are in the USA there is bound to be some sort of July 4th celebrations so why not put on your red, white and blue and join in on the fun!
Top 3 of the most popular Fourth of July traditions
The most popular July 4th tradition is enjoying a local firework display with family and friends. The largest firework  display in the country is held in New York City, with over 22 tons of pyrotechnics exploding every year. But wherever you are in the US you will be able to find a light show close by. Check out your local online resources and newspapers to find our more information.
Americans love parades and Fourth of July Parades are among the most spectacular. You can see marching bands, antique cars, floats, horses, cheerleaders and military bands, passing by and waving U.S. flags.
Americans usually use this national day-off to spend quality time with their family and friends.  Big picnics, beach parties and barbecue gatherings – there are so many possibilities to celebrate the country's birthday and have so much fun. With this beautiful summer weather – you should definitely plan some outdoors activities.
The Spritax team would love to hear how you spent your July 4th, why not tell us your story and send us a picture.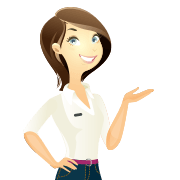 Hey I'm Stacy! I'm dealing with US taxes and can't wait to help you prepare your tax return! I've been working with taxes for like forever, so you can totally trust my expertise. Sprintax can make things much easier for you. Check out my blog posts and feel free to ask me any questions.