Get ready for the new academic year with a new exclusive offer from Sprintax!

The new Sprintax partnership offer is already live!  Have you heard of it?
If you somehow missed it, there is still time to catch up with the latest Sprintax news. You might be aware that Sprintax is an online tax preparation tool that helps international students and scholars in USA file their tax returns. What you might not know is that Sprintax is constantly striving for the best, providing a service tailored to both, students' and universities' needs.

Lots of US universities have already chosen Sprintax tax prep software to help their international students deal with the complicated and stressful tax matters. Now is the perfect time to join them! Choosing Sprintax tax filing solution means happy students, no tax workshops arrangements and dealing with tax procedures and laws during the academic season.
Start the new semester with an amazing opportunity which will benefit both your university and students. All universities that sign up with us before August 31st will receive a limited offer from Sprintax. Along with the package purchased, you will receive additional FREE codes for federal tax return preparation.
There are just a few weeks till August 31st – seize this great opportunity right here, right now at: https://www.sprintax.com/partners.html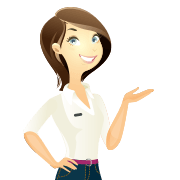 Hey I'm Stacy! I'm dealing with US taxes and can't wait to help you prepare your tax return! I've been working with taxes for like forever, so you can totally trust my expertise. Sprintax can make things much easier for you. Check out my blog posts and feel free to ask me any questions.