Food on a Budget
With the rising cost of books and accommodation, being a student can be a costly affair. One of the best ways to stick to your budget is to save money on food.
1. Keep it simple
Keep your meals simple. Instead of buying processed foods, ditch the pot-noodles and buy basic staples such as rice, beans, and pasta. They're cheaper, will last longer, and are healthier for you!
Shop in cheap chain supermarkets such as Wegmans, Trader-Jos, and Walmart, and try your local fruit and vegetable markets and stores for fresh, cheap produce.
2. Eat Healthy
Eat three square meals a day, including a healthy breakfast to keep you from pining after that croissant. Cook your meals from scratch instead of buying expensive ready-meals and try to incorporate at least one fresh vegetable or fruit into each meal.
3. Shop smart
Don't shop when you're hungry! Shop at times when prices will be reduced and look out for deals.
Do your shopping in the evenings for reduced prices
Look for items like baked goods that are reduced to clear
Buy store-branded products
Get fruit and vegetables in-season
Keep one day to do your weekly shop
4. Go Vegetarian
Meat is expensive, so going on a vegetarian diet, even for just a few days a week, will save you money. Meat-free Monday is fast becoming a trend! If you want to buy meat, shop at the local butchers or meat market to find deals.
5. Learn to cook
Make your own juices, sandwiches, and coffee. This will save you from wasting money in the canteen and you can make your own meals in a matter of minutes.
6. Look for deals
Feel like eating out? Try the daily deal sites for discounts or go to the restaurant early to catch the early bird. Tipping is mandatory in the US so don't forget to budget for at least a 15% tip. Also, be aware some restaurants will add a sales tax at the till!
Bon apetit!

Download our International Student Guide to
Studying in USA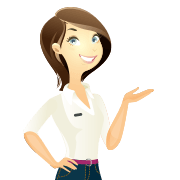 Hey I'm Stacy! I'm dealing with US taxes and can't wait to help you prepare your tax return! I've been working with taxes for like forever, so you can totally trust my expertise. Sprintax can make things much easier for you. Check out my blog posts and feel free to ask me any questions.