Find the leader in you
As children, we were natural leaders – curious and humble, always hungry and thirsty for knowledge, with an incredibly vivid imagination.
We knew exactly what we wanted, were persistent and determined in getting what we wanted, and had the ability to motivate, inspire, and influence everyone around us to help us in accomplishing our mission.
So why is this so difficult to do as adults? What happened?
Developing the Leader in again will require you to be brave and unlock the door to your inner attic, where your childhood dreams lie.
If you are interested to re-find the leader in you, here are some helpful steps to do so:
SWOT Yourself
SWOT is an acronym for Strengths, Weaknesses, Opportunities and Threats. Although it is a strategic management tool taught at universities and used by large multinationals, it can just as effectively be used in your own professional development as a leader. This is a useful tool to self-knowledge, self-remembering and self-honoring.
Start by listing all your Strengths including your accomplishments. Then write down all your Weaknesses and what needs to be improved. Make sure to include any doubts, anxieties, fears, and worries that you may have. These are the "demons" guarding the door to your inner attic. By bringing them to conscious awareness you can begin to slay them. Then proceed by listing all the opportunities you see available to you for using your strengths. Finally, write down all the Threats or obstacles that are currently blocking you or that you think you will encounter along the way to achieving your dreams.
Follow Your Bliss 
Regardless of how busy you are, always take time to do what you love doing. Being an alive and vital person vitalizes others. When you are pursuing your passions, people around you cannot help but feel impassioned by your presence. This will make you a charismatic leader. Whatever it is that you enjoy doing – writing, acting, painting, photography, sports, reading – just enjoy your time.  Set aside time every week to pursue these activities.
Dream Big
You're big as your dreams are. If you set yourself small dreams you put limitations in front of you. So as long as you set big dreams, you will enhance yourself and become a great leader.  You should always go for the gold medal!
Be a Visionary
Without a vision, we perish. If you can't see yourself winning that award, you wouldn't get it. You should be the first who believes in yourself and then the others automatically will. If you can't lead yourself to victory, don't even try leading others.
So, visualize what it would be like accomplishing your dream and then do it!
Be Consistent
Now that you have a dream, make sure you take consistent actions each day in order to win!
Are you ready to re-find your leader?  Start today, be a leader tomorrow!
If you have any other helpful tips or experiences please share them with us so we can inspire others.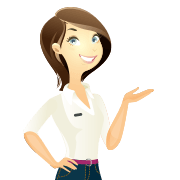 Hey I'm Stacy! I'm dealing with US taxes and can't wait to help you prepare your tax return! I've been working with taxes for like forever, so you can totally trust my expertise. Sprintax can make things much easier for you. Check out my blog posts and feel free to ask me any questions.