The Fall semester is here! Get a head start with some great tips
The Fall is knocking at our door. Some of us are still enjoying the last days of the Summer on last minute trips and adventures. For others, the summer vacation  finished long ago and they have already come back to reality with a bang.
At Sprintax, we're busy preparing for the Fall semester. We always think that a new semester is always exciting and full of new opportunities. It provides a fresh chance to achieve excellent class performance, step into new academic fields and take up new challenges.  If you are planning to make out the best of the upcoming Fall semester- check out some handy tips below which will definitely help you.
1. Shift into studying mode
Benjamin Franklin said: "You may delay, but time will not". Neither does time, nor do your university assignments. That's why to avoid pressure and panic around finals time, you should switch into study mode as soon as the Fall semester starts. If you plan carefully, you will have a much better chance of getting the results you want. Create a calendar for your tasks and assignments and make every effort to meet the deadlines you outlined. Start your papers ahead of schedule – they usually take more time and effort than you expect.  Manage your time and be proactive – once you've cracked these two things, you have found the secret to great academic success.
2. Try new things
Don't become a slave of your daily routine. Make a to-do list and try to keep up with the activities till the end of the semester. Join a study group, poetry or a sport club, learn a new language or host the party of the century. Even better, find the internship of your dreams – most companies accept applications for next year's Summer internships at the end of the Fall semester. Don't wait for opportunities to come, create them!
3. Make time for fun
Having fun is an important part of your student life –so don't miss out. If you're overloaded with too many assignments and you feel very stressed and tired, leave the textbooks for a while and have some fun with your friends. Go out with them; plan a fun activity or a weekend getaway.  There will be so many interesting events on campus – be a part of them as they're a great way to meet new friends and de-stress.
Happy Fall Semester everyone!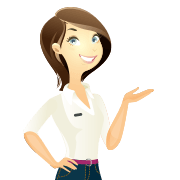 Hey I'm Stacy! I'm dealing with US taxes and can't wait to help you prepare your tax return! I've been working with taxes for like forever, so you can totally trust my expertise. Sprintax can make things much easier for you. Check out my blog posts and feel free to ask me any questions.