America's best cities for New Year's Eve
The best places to spend New Year's Eve in the US
A new year. New resolutions. New possibilities. New commitments.
New Year's Eve is one of the biggest party days of the year, and we know it. For many, simply spending the night with close friends and family is the best way to celebrate. And it is indeed a great way to ring in the New Year, but also there are many others, who like to turn it up a notch.
Watch the ball drop in Times Square – Yes, it's freezing and crowded, but witnessing the most famous and spectacular New Year's Eve celebration in the world is a one-in-a-lifetime must. Get to Times Square between 3 and 5 p.m. for the best views of the legendary New Year Eve's Crystal Ball. The Ball is lit and raised against a backdrop of pyrotechnics at approximately 6p.m., and it begins its descent at 11:59p.m. The whole event culminates in a confetti drop and fireworks display unlike any you've ever experienced. Imagine more than one ton of colourful confetti raining down at the stroke of midnight.
If watching the ball drop in Times Square is high on your bucket list, then sure, head to New York City. But there are many other cities ringing in 2015 in a memorable fashion.
Las Vegas never needs an excuse to party. An entire book can be written about the celebration options in the Entertainment Capital of the World. All the clubs and bars will have special plans for the night, and there are countless shows and concerts being put out on all over the city. At midnight, fix your eyes to the sky to witness a larger-than-life fireworks display signaling the beginning of one wild night.
Though Chicago's temperatures may be icy, New Year's Eve in the Windy City is one hot party. On December 31st Chicago buzzes with energy. With the amazing atmosphere and soothing view of the Chicago River, the city offer grand celebrations of New Year's Eve. There are numerous events and programs taking place in Chicago for the New Year Celebration. At the very special moment, when the clock strikes twelve, Chicago as well is enlightened with the vibrant lights of the fireworks. So if you want to witness some spectacular parties in the New Year's Eve you should visit Chicago for sure.
You know what else is in Chicago? Our Sprintax office, where the team is working hard to get ready for the new tax year. After you've had a blast at New Year's Eve, don't forget to prepare your tax return with Sprintax. The sooner you cross that off your 2015 "To Do" list – the better.
While the Big Apple may drop a world famous glittering ball, the Big Peach lowers exactly that: a big peach. The largest New Year's Eve celebration in the Southeast is a 16-hour event with a full day of fun and an evening of top-notch entertainment. Beginning at 11 a.m., Underground Atlanta will be filled with carnival style rides, live music, face painting, street performers and festival food. As 2015 nears, the main stage will light up with live performances and the 800-pound Peach will begin it's descend just before the clock strikes midnight. Following the drop, a fireworks show will illuminate the sky and millions of pieces of confetti will rain on revelers!
High above the Mississippi River the sky will be exploding in varied colors and shapes as a New Year begins! An 8-foot-tall, illuminated fleur-de-lis drops from an illuminated perch. A spectacular 15-minute fireworks display launched skyward from twin barges anchored in mid-river.
This colorful, sonic-booming, pyrotechnic extravaganza is constantly ranked as one of the best in the U.S., and you can enjoy it if you are lucky enough to be in New Orleans on New Year's Eve.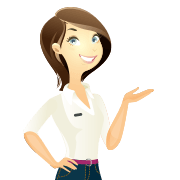 Hey I'm Stacy! I'm dealing with US taxes and can't wait to help you prepare your tax return! I've been working with taxes for like forever, so you can totally trust my expertise. Sprintax can make things much easier for you. Check out my blog posts and feel free to ask me any questions.