2015 is Best Sprintax Season to Date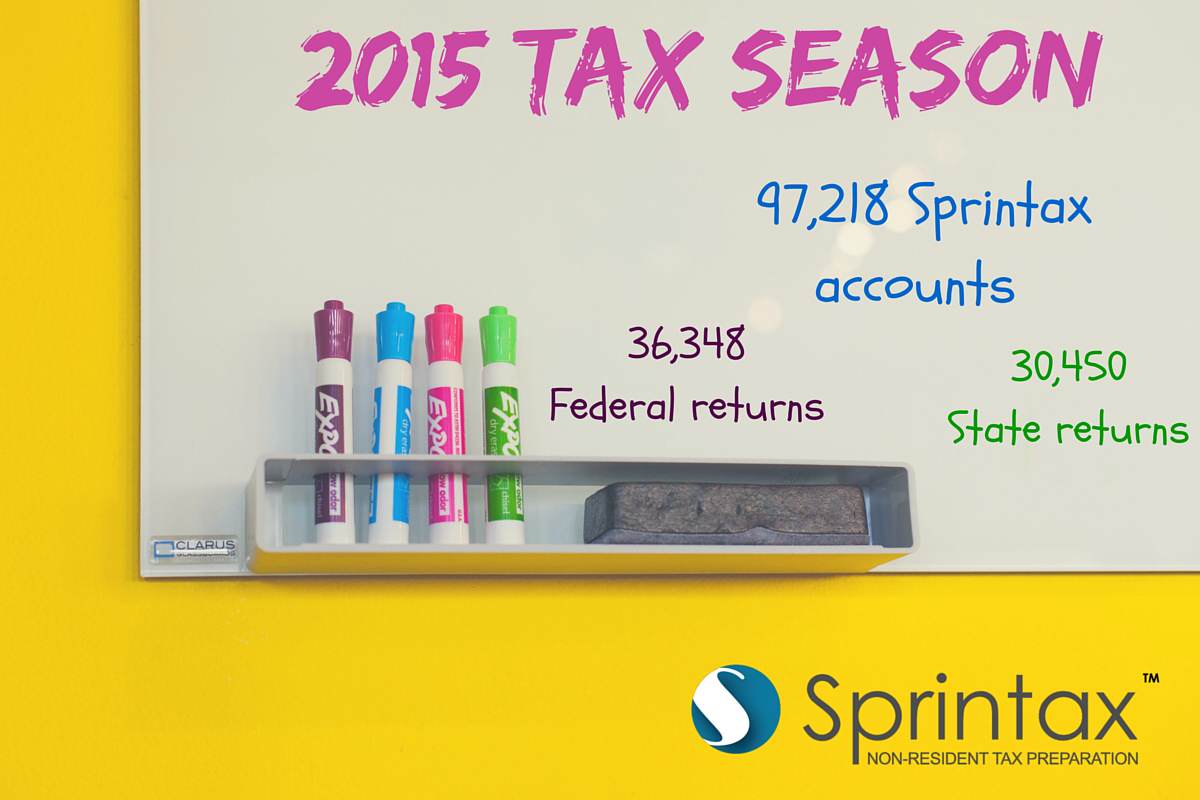 The 2015 US tax season is long over and it is time to take stock of the season and look at the big picture – through our eyes and through the eyes of our customers and partners.

The Season in Numbers
We are delighted to announce that the 2015 tax season was our best season to date. We guided twice the number of international students and scholars through the complicated tax filing process compared to last year.
36,348 non-residents trusted Sprintax with their Federal tax returns and 30,450 filed their state tax returns using our software.
Being the only non-resident tax prep tool covering both Federal and State tax returns, we helped our customers claim $30, 5000,000 in Federal tax refunds and more than $8,000,000 in State tax refunds.
Our Goals
We achieved the goals we set last year; to deliver excellent customer experience by reaching the highest standards and create an outstanding customer journey.
With our help, thousands of international students and scholars from 193 countries filed their US taxes hassle-free with our step-by-step software and 24/7 Live Tax Help.
Our team was fully dedicated to improving the Sprintax software and making it user-friendly. We prepared an extensive FAQ section which proved to be incredibly useful to our customers and a new video demo where you can find out how Sprintax works.
Our Partnerships
Over 475 US schools have partnered with us to help their students and scholars with their tax affairs.
We're excited to say that in the 2015 tax season we not only strengthened the relationships with our partners but also established many new partnerships with hundreds of US schools and institutions from all across the US.
We truly believe that those partnerships will thrive in the future and are looking forward to many new ones.
A Big Thank you
To all members of the Sprintax team for their dedication and hard work. We owe our huge success to all of those who put their hearts into Sprintax.
The excellent results we achieved in the 2015 season only motivate us to work even harder and implement new innovations to improve our services.
A new strategy is on the horizon so stay tuned for big Sprintax news in the 2016 tax season.

Hey I'm Stacy! I'm dealing with US taxes and can't wait to help you prepare your tax return! I've been working with taxes for like forever, so you can totally trust my expertise. Sprintax can make things much easier for you. Check out my blog posts and feel free to ask me any questions.