10 Tips to Decorate Your Dorm Room
Need to spruce up your dorm room? Maybe everything is looking a bit flat! Here are 10 tips to help you decorate your room.
1. Plants
Small indoor plants can bring your room to life! If you don't like maintenance try some hard wearing indoor plants or get a cactus. They are a pretty, healthy way of brightening up your room.
2. Removable wallpaper
Get some awesome patterns on your wall with removable wallpaper sheets from Chasing Paper. You can even wallpaper your nightstand drawers with floral papers or patterns which can quickly transform tired or boring furniture.
3. Rug
Soft furnishings like rugs are a great way to add some comfort and personality to your room. Your school may have rules about dimensions so check first but a nice rug can really pull a room together! Buy a slipmat for underneath.
4. Photo/wall Mural
Create a personalized photo or wall mural as a quick way to brighten up the walls!
5. A nice headboard
Find a nice headboard to make your bed a bit more plush and attractive. You can use a bold headboard to make a statement and offset it with some fresh white linens.
6. Picture/Photo Collage
One of the best things about university is making friends! A photo collage is a great way to have your friends and family with you right in your dorm room and can be a warm colorful way to brighten up the place!
7. Lighting
Decorate your room with some string lights or some fun lamps. Be careful to always switch them off at night.
8. Shelving
Decorate your shelves with Washi tape on the edging. If you get bored you can just get new tape. Add custom bookends to keep your books in order.
9. Mirror, Mirror
Get a nice mirror! Buy a full length mirror to create the illusion of space or a small mirror you can decorate with lights. You can always decorate or paint the border if it needs sprucing up!
10. Cushions and pillows
Find some fun cushions or throw pillows to add some color or to soften up the room.

Download our International Student Guide to
Studying in USA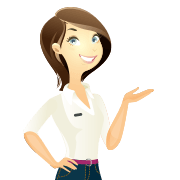 Hey I'm Stacy! I'm dealing with US taxes and can't wait to help you prepare your tax return! I've been working with taxes for like forever, so you can totally trust my expertise. Sprintax can make things much easier for you. Check out my blog posts and feel free to ask me any questions.